Film Event: The Phantom of the Opera Wednesday October 31 2018 at 7:00 PM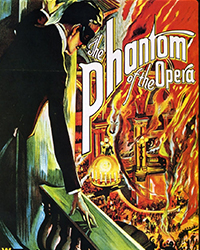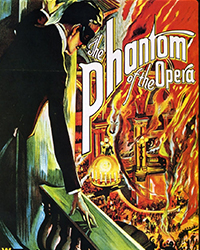 You've selected
Wednesday October 31 2018 at 7:00 PM
×
In this silent horror classic, aspiring young opera singer Christine Daaé (Mary Philbin) discovers that she has a mysterious admirer intent on helping her become a lead performer. This enigmatic masked presence is Erik, also known as the Phantom (Lon Chaney), a horribly disfigured recluse who lives underneath the Paris Opera House. When the Phantom takes Christine prisoner and demands her devotion and affection, her suitor, Vicomte Raoul de Chagny (Norman Kerry), sets out to rescue her.
Live music improvised by Jeff Rapsis during the film
Venue
The Colonial Theatre
95 Main Street
Keene NH 03431
×
This is a general admission performance - the seats are on a first come, first serve basis when you arrive at the theatre.
Doors open 1/2 hour prior to start of performance.