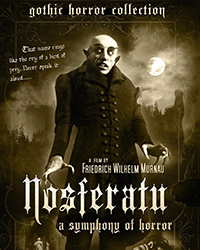 Special Film Event: Nosferatu
When
Occurs on Thursday October 31 2019
Approximate running time: 1 hour and 21 minutes
Venue
Event Notes
×
Ticket Prices:
General Admission - $8.50
Special Halloween Event! Silent film with live music by Jeff Rapsis.
F. W. Murnau's landmark vampire film begins in the Carpathian mountains, where real estate agent Hutter has arrived to close a sale with the reclusive Herr Orlok. Despite the feverish warnings of the local peasants, Hutter journeys to Orlok's sinister castle. Hutter soon discovers that Orlok is no ordinary mortal.