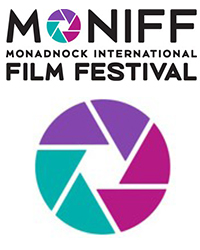 MONIFF - Shorts Program B
When
Occurs on Saturday April 27 2019
Approximate running time: 1 hour and 25 minutes
Venue
Performance Notes
×
General Admission - $14.00
SHORTS PROGRAM B (Documentary)(1:38)
THE LAST STORM (20:13)
Mark, a 60-year-old fledgling storm chaser recently diagnosed with lung cancer, sets out across the Midwest with his friend's nephew in search of a tornado before the two month season comes to an end.
BUILT TO LAST (12:55)
From humble beginnings in a small slate roofed village in Greece, to the heyday of America's movie palaces,
Built to Last
is the story of one family and how they built an empire of theatres throughout New England in the hard-scrabble years of the Great Depression.
SISTER HEARTS (16:10)
Maryam Henderson-Uloho spent thirteen years in prison, six of which were in solitary confinement. After her release in 2013, she lived as a squatter on the streets of New Orleans and sold found items on street corners to get by. That's when Maryam's journey to help other ex-offenders, especially women like her, began.
STRANGE KID (14:44)
Ethan Gingerich is the quiet and brilliant founder of a company that converts old film projectors into guitar amps.
Strange Kid
follows him in search of what makes his craft so unique and the love that goes into each piece of work.
WE BECAME FRAGMENTS (12:37)
After losing his mother and four siblings in a bombing that left him injured, Syrian teenager Ibraheem Sarhan and his father make a new life for themselves in Winnipeg, Canada despite the heartbreak of leaving their home behind.
TUNGRUS (13:00)
Tungrus
observes a week in the peculiar lives of a middle-class suburban Mumbai household, which is turned topsy-turvy when they adopt a chicken as a pet. The once adorable chick soon grows into a hell-raising rooster, generally making their life miserable.
TRAP FISHING (7:19)
Learn the art of trap fishing with one of the last remaining trap fishing families in Rhode Island. Although it is it rare to come across a family that works together over generations, the way the Wheelers harvest fish is even more rare. There are only four trap companies left in Rhode Island, down from approximately two hundred in the late 1800's.
PLEASE NOTE: By purchasing tickets to this event, your email information may be shared with MONIFF.