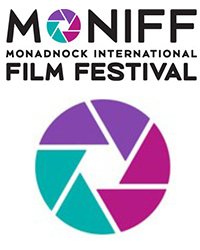 MONIFF - Shorts Program A
When
Occurs on Friday April 26 2019
Approximate running time: 1 hour and 25 minutes
Venue
Performance Notes
×
General Admission - $14.00
SHORTS PROGRAM A (Narrative Shorts)(1:24)
SOMEWHERE IN JULY (17:02)
Somewhere in July
follows a 10-year-old girl, caught in chasm of a family divided over her father's recent transition into a woman.
TRAP (12:00)
After a trial adoption Christine finds herself struggling to adapt to her new home. The couple that adopted her also face difficulties; beyond a child's ability to comprehend. Consequently, all three are trapped.
EXPRESSWAY WEST (12:23)
Whisked away on an impromptu road trip, Mel and her little brother Brian struggle to understand their father's intentions.
THE SPIRIT SEAM (15:25)
The Spirit Seam
is a short animated film that follows a little girl named Pollwog and her Pap-Paw as they experience daily life in a small coal-mining town in 1950s Appalachia.
TANGLEFOOT (7:19)
A young and fragile dancer attends a prestigious dance audition, prepared to do whatever it will take to achieve her long-term goal of becoming a professional choreographer.
UBER EX (16:34)
It's Friday night and Kate and David are out on what feels like a potentially significant date. David calls an Uber to take them home. When it arrives, they get in, only to discover that the driver, Lev, is Kate's old flame. Now, stuck in a car together for a long drive home, the three of them must navigate each other.
PLEASE NOTE: By purchasing tickets to this event, your email information may be shared with MONIFF.