Supaman Friday, November 18, 2022 at 7:30 PM EST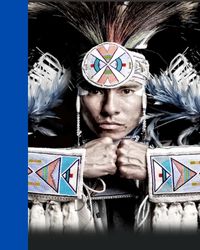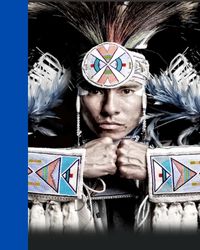 You've selected
Friday, November 18, 2022 at 7:30 PM EST
×
TICKET PRICES:
$15 Reserved Balcony /$10 Reserved Orchestra
As a member of the "Apsaalooke Nation", Supaman makes his home on Apsáalooke lands in Montana. "Supaman" Is Christian Takes Gun Parrish, a Native American dancer and innovative hip hop artist who has dedicated his life to empowering and spreading a message of hope, pride and resilience through his original art form.

Supaman has been the recipient of the 2017 MTV VMA award for "Best Fight Against the System"! He is also a Nammy "Native American Music Award" winner, "North American Indigenous Image Award winner, and 7 "Tunney Award winner. He was awarded The Aboriginal Peoples Choice Music Award in Canada for best video and was voted MTV's new Artist of the Week! His 2018 nominations brought him home awards for Best Hip Hop Album and Best Producer for the Indigenous Music Awards. His videos have received millions of views on youtube and facebook which has put him in high demand touring extensively throughout the U.S.A and internationally. He has performed for Google at the Google headquarters in San Francisco. He recently was asked to audition for America's Got Talent and the Broadway play Hamilton. He is currently on tour around the country spreading the good medicine of resiliency, love, laughter and inclusion.

Supaman's one of a kind presentation combines Native culture, comedy and urban hip hop culture which dazzles audiences and captivates listeners. For this he has gained the respect of his community and generation. The communicative talent along with the compassion that exudes from his music allows him to connect with people from all walks of life. His uncanny ability to motivate, encourage, and inspire through dance, and hip hop music keeps him at the forefront among his contemporaries which gives him a platform to educate on Indigenous issues.
br>
**For the safety of our patrons, artists, venue staff, and our community as a whole, we will be recommending masks to be worn at all times while at the venue, regardless of your vaccination status unless you are actively eating or drinking.
Venue
SHOWROOM
20 Commercial St
Keene NH 03431