Bill Frisell & Thomas Morgan Duo Friday, June 17, 2022 at 8:00 PM EDT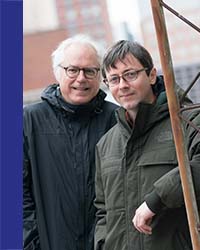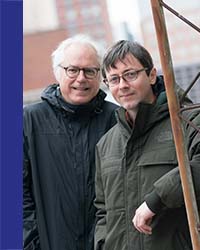 You've selected
Friday, June 17, 2022 at 8:00 PM EDT
Change Date
×
TICKET PRICE - $45 Advance, $48 Day of Show


Bill Frisell's career as a guitarist and composer has spanned more than 40 years and many celebrated recordings, whose catalog has been cited by Downbeat as "the best-recorded output of the decade." "Frisell has had a lot of practice putting high concept into a humble package. Long hailed as one of the most distinctive and original improvising guitarists of our time, he has also earned a reputation for teasing out thematic connections with his music... There's a reason that Jazz at Lincoln Center had him program a series called Roots of Americana." - New York Times Recognized as one of America's 21 most vital and productive performing artists, Frisell was named an inaugural Doris Duke Artist in 2012. He is also a recipient of grants from United States Artists, Meet the Composer among others. In 2016, he was a beneficiary of the first FreshGrass Composition commission to preserve and support innovative grassroots music. Upon San Francisco Jazz opening its doors in 2013, he served as one of its Resident Artistic Directors. Bill is also the subject of a new documentary film by director Emma Franz, entitled Bill Frisell: A Portrait, which examines his creative process in depth. "Bill Frisell is the Clark Kent of the electric guitar. Soft-spoken and self-effacing in conversation, he apparently breathes in lungfuls of raw fire when he straps on his (guitar)...His music is not what is typically called jazz, though it turns on improvisation; it's not rock'n roll, and it sure ain't that tired dinosaur called fusion. In one of the biggest leaps of imagination since the Yardbirds and Jimi Hendrix, Frisell coaxes and slams his hovering split-toned ax into shapes of things to come...But besides being a guitar genius, he's turned into a terrific songwriter. Like Monk, Frisell's harmonic and melodic ideas form a succinct, seamless mesh with outer sonic and rhythmic ideas about his ax." - Spin "The electric guitar sound of the decade - oozing, cloudy enveloping - belongs to jazz renegade Bill Frisell - Like the best artists in any field, Frisell is not a slave to his tools; he's the creator who gives them new validity...His guitar sound is unmistakable - billowing, breathlike, multi-hued, immense at times, almost palpable. Frisell's music is accessible and avant-garde, a lyrical victory of man over machine, of personality over mechanics, of message over mathematics." - Minneapolis Star Tribune.

Thomas Morgan is an American jazz bassist whose many credits reflect his wide range and depth. Morgan has collaborated frequently with Bill Frisell, whose clean, atmospheric sound is a strong complement to the rich tone and solid yet inventive rhythms of Morgan's bass work.


**For the safety of our patrons, artists, venue staff, and our community as a whole, we will be reccomending masks to be worn at all times while at the venue, regardless of your vaccination status unless you are actively eating or drinking.
Venue
SHOWROOM
20 Commercial St
Keene NH 03431