Met Live: Manon Saturday October 26 2019 at 12:55 PM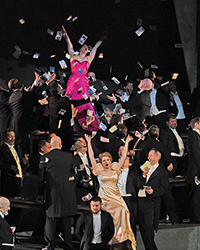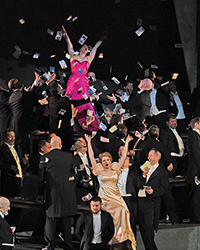 You've selected
Saturday October 26 2019 at 12:55 PM
×
Exhilarating soprano Lisette Oropesa stars as the irresistible title character, the tragic beauty who yearns for the finer things in life, in Laurent Pelly's revealing production. Tenor Michael Fabiano is the besotted Chevalier des Grieux, whose desperate love for Manon proves their undoing. Maurizio Benini conducts Massenet's sensual score.
ESTIMATED RUN TIME - 3 HRS 52 MINS
ACTS I & II -71 mins
INTERMISSION - 32 mins
ACT IIl - 61 mins
INTERMISSION - 27 mins
ACT lV & V - 41 mins
Venue
The Colonial Theatre
95 Main Street
Keene NH 03431
×
This is a general admission performance - the seats are on a first come, first serve basis when you arrive at the theatre.
Doors open 1/2 hour prior to start of performance.